Meet Dr. Brian Arbuckle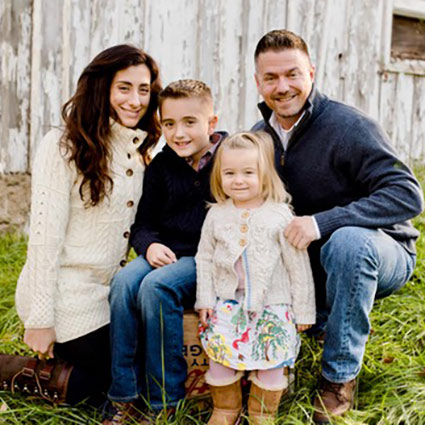 Dr. Brian Arbuckle just loves to help people holistically, especially those in his Butler community! That's one of the reasons chiropractic appealed to him initially as a career, and still holds true today.
Choosing Chiropractic
He and his brother started exploring chiropractic and other holistic approaches while in college to try and determine the right fit for them. After shadowing a chiropractor, both brothers fell in love with the approach, and knew it was what they wanted to do.
Dr. Brian always knew he wanted to help people. Dr. Brian graduated from Allegheny College in Meadville, PA with a Bachelor of Science degree. After graduation, he enrolled in Sherman College of Chiropractic in South Carolina. He earned his Doctor of Chiropractic degree in 2000, and has been in practice since 2002.
OUR SERVICES »

Caring for the Community
Dr. Brian realizes the knowledge he has gained over the years has made it easier for him to help people. He's come to realize that it doesn't take as much force to get the job done. That's why he has adopted a light force conservative approach to chiropractic care, and the results support the change.
Chiropractic has given Dr. Brian the opportunity to change people's lives forever. Read through our
Google reviews
and see the change patients have had through care with Advantage Chiropractic Centers!
The first impression most new patients get from Dr. Brian is one of genuine care and concern. He wants to know my story, he wants me to feel better, and he's going to work to get me there! Dr. Brian has a game plan to improve the health and wellness of all his patients.
Outside the Practice
When he's not busy with patients, Dr. Brian is spending time with his wife, two children, and their two bernie doodles! They enjoy sports, hiking, traveling, and any given weekend you might see them at the Pittsburgh Zoo, Museum, or the Aviary.
Dr. Brian loves animals, he enjoys working out, playing golf, and fishing, when time permits.
Schedule an Appointment Today
Discover what chiropractic has to offer you. Contact us today to schedule your appointment with Dr. Brian!

Dr. Brian Arbuckle | (724) 285-7600