Meet Dr. Brian C. Arbuckle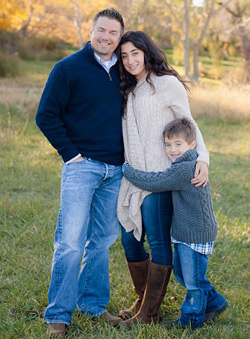 Dr. Brian has delivered chiropractic care to residents of  Butler County and Beaver County for over 15 years.
He graduated from Allegheny College in Meadville, PA with his Bachelor of Science degree. After graduation, he completed his Doctorate of Chiropractic degree from Sherman College of Chiropractic.
Married for 5 years to Katherine, they enjoy one son at home…Julian. Dr. Brian enjoys spending time with his family, golfing, tennis, fishing and fitness training.
Thanks for visiting our site. At Advantage Chiropractic Centers, we excellent listeners and hope we get the opportunity to meet you in person and discuss your specific health challenge.
Give Advantage Chiropractic Centers a call today!